The SDG Academy, our partner on the UCD M.Sc. in Sustainable Development, is proud to announce the launch of Mission 4.7, a new initiative co-founded with Global Schools (Ban Ki-moon Centre for Global Citizens) and UNESCO, to advance SDG Target 4.7 at the highest levels. 
The launch took place on December 16, on the first day of the seventh annual Vatican Youth Symposium, and featured an impressive roster of distinguished speakers, including former UN Secretary-General Ban Ki-moon, UNESCO Director-General Audrey Azoulay, and His Holiness Pope Francis.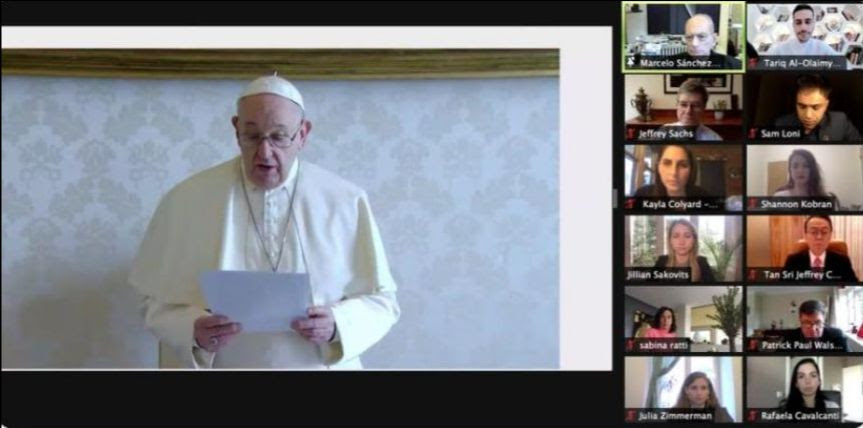 Opening the launch event, Pope Francis urged us all "to be the poets of a new human beauty, a new beauty of fraternity and friendship, and of protection of the earth we inhabit."
To fulfill the promise of the Sustainable Development Goals. To do so, current and future generations need to be equipped not just with technical knowledge and skills, but with a deeper understanding of the values needed to forge a peaceful and sustainable future. Education for Sustainable Development provides a path.
Read a summary of the remarkable launch event on the SDG Academy blog, and visit mission4point7.org to learn more about the initiative.